First, the benefits of inflatable trampoline: After the gas is small, easy to carry collection.
Second, the material: from the material points are divided into PE film inflatable toys, PVC film inflatable toys, TPU, EVA environmentally friendly material inflatable products, clip mesh and Oxford cloth inflatable toys, rubber glue inflatable products, silicone inflatable animals, and silicone injection molding adults Inflatable doll.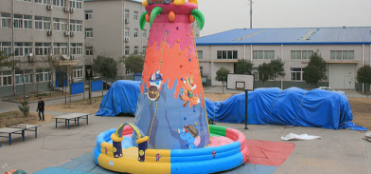 III. Precautions before using the inflatable trampoline:
1. Take off the white cock before inflating and make sure that the cock is correctly and completely inserted after filling. Do not remove the cock when it is used.
2. When a child rides on a child's inflatable animal toys, adults must take care of it.
3, to a certain time, the expansion of children's jumping animal inflatable toys will gradually shrink. Be sure to re-inflate and reach saturation before continuing to play.
4. Before playing this toy, make sure there are no sharp objects or objects around or on the ground.
5, children's jump Vault fitness toys for a child to play. It is dangerous for two children to play together, so the two children are not encouraged to play together.
6. When riding a child to jump on a Vault inflatable toy, two small hands must grab the two ears. It is dangerous to stand on the toy or not to hold the ear. We also do not advocate it.
7. Avoid playing on uneven ground, steps or stairs. Do not play next to a fire or electric heater.
8, do not use children's jumping animal inflatable toys as a tool, it is only used to play
The company Liben Group Corporation. mainly produces outdoor slides, indoor trampoline park,playground equipment,outdooor fitness equipment,indoor playground, etc. It is a science and technology enterprise integrating design, production, sales, and after-sales services. Website:.www.trampolinearea.com. The company's pleasure and dedication to serve you!